Binary Switch
with MaKey MaKey & Scratch
Short Description:
One of the fundamental computer science concepts is that everything we do on a computer is really just turning binary digits on and off. Even though this sounds simple, it can be a concept that is hard to wrap one's head around. This activity brings the binary concept to reality by creating a binary switch with the MaKey MaKey kit to turn a Scratch animation on or off.
Step-by-Step Guide



---
More, more, more!
Try remixing the Scratch project to add sound that will turn on and off using the same switch variable.
Add another sprite and have its movements turn on and off using the same switch variable.
How many different On / Off switches can you design with for the MaKey MaKey?
What happens if you reverse the switch?
Can you use just one input key to switch between on and off? Have you ever heard of The Clapper!
See MaKey MaKey Binary Switch II for more examples.


---
Click on the images below to check out more Scratch projects created for MaKey MaKey control.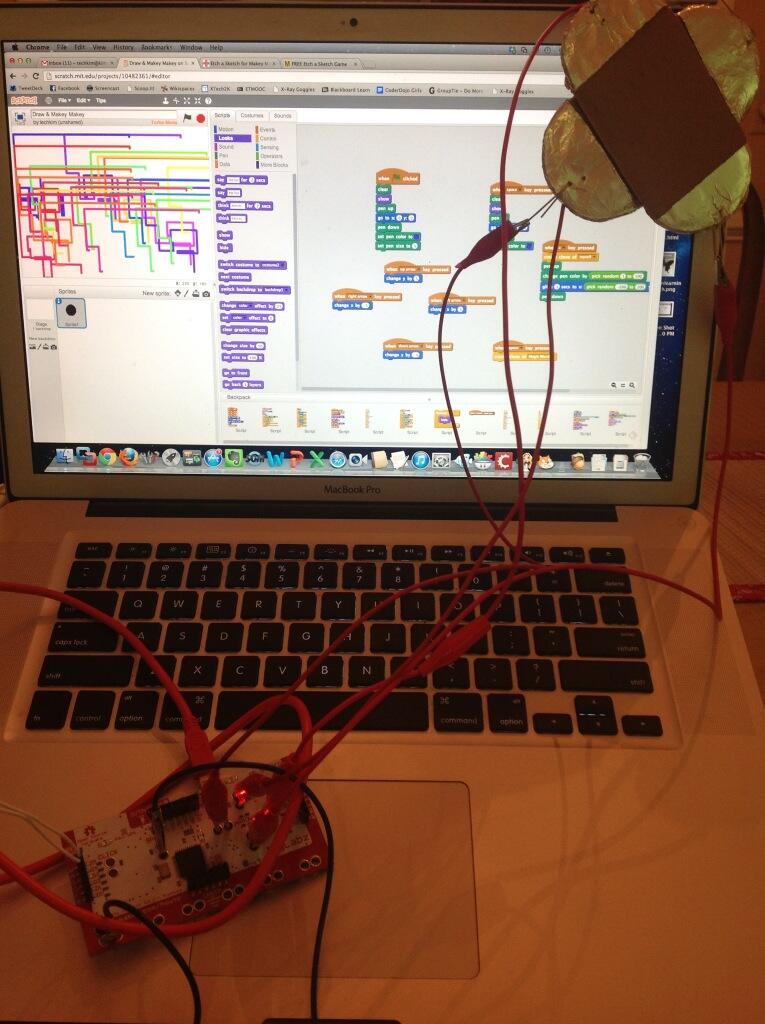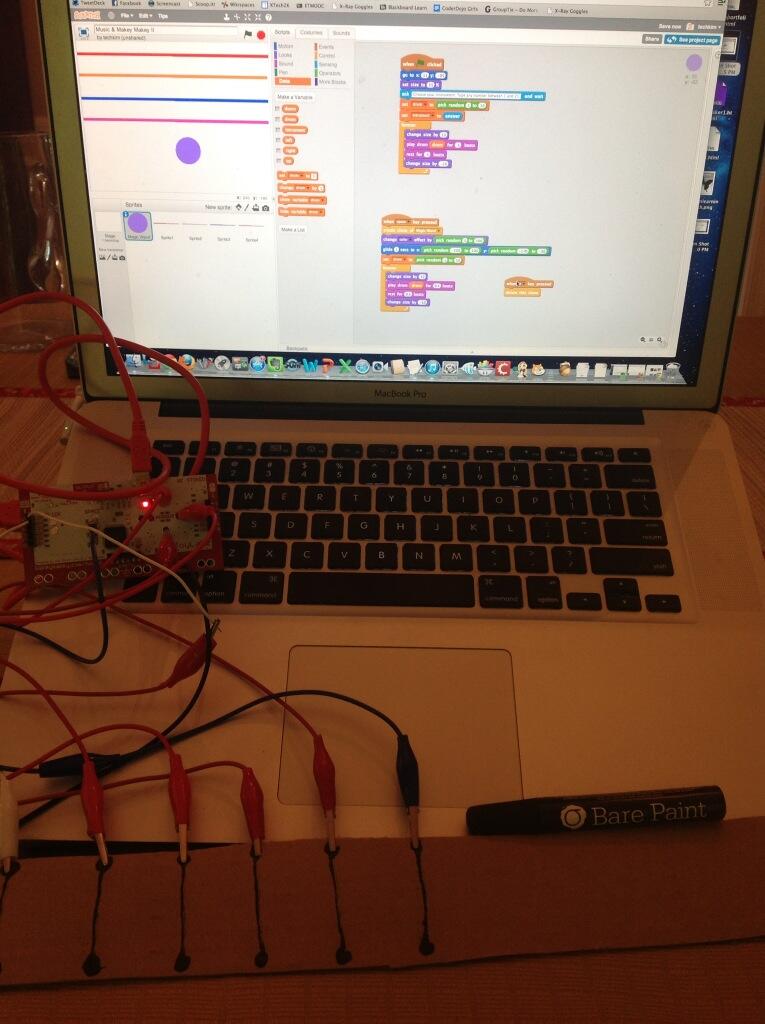 References
---
---
Binary Numbers Game